Cardinal Day Tuesday, August 18 Dryden Junior/Senior High School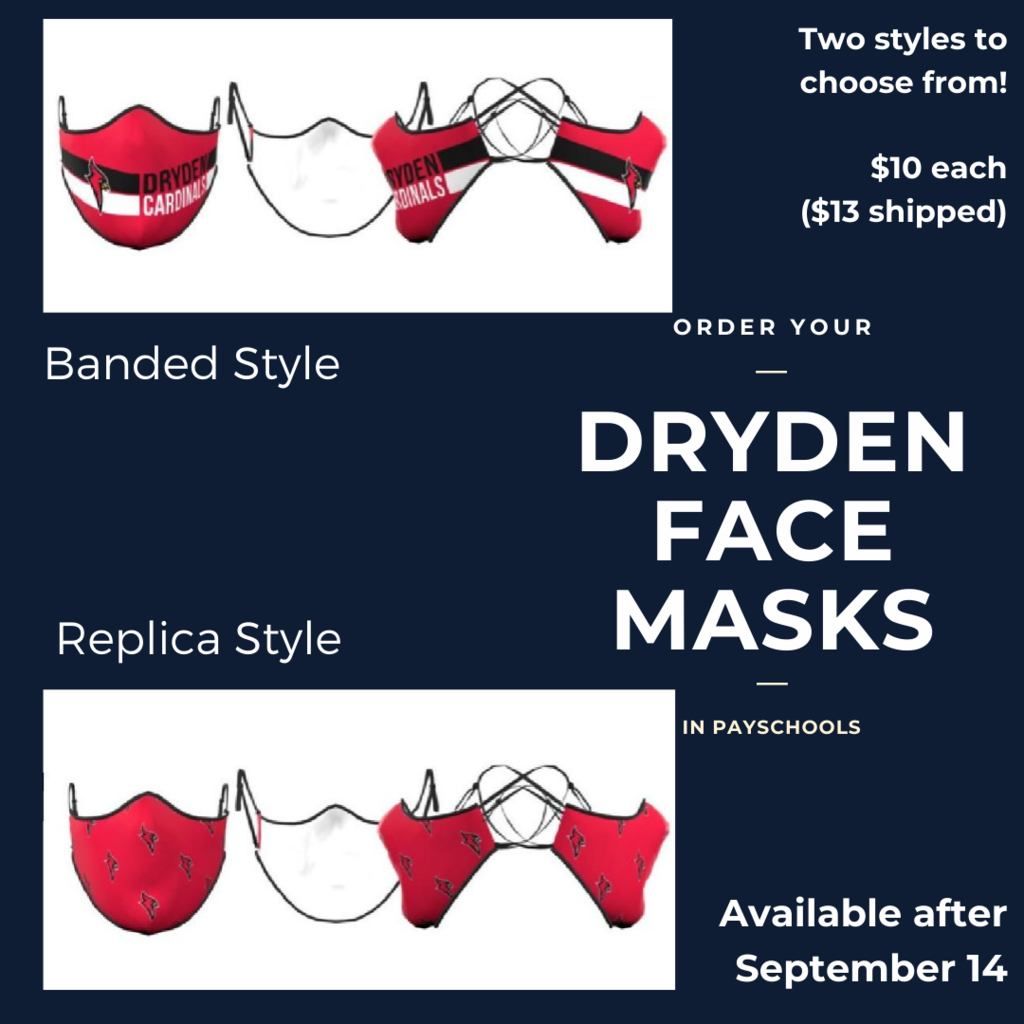 Dryden Community Schools Return to Learn Plan
NEMCSA Head Start & GSRP Preschools offered at Dryden Elementary!
Cardinal Day 2020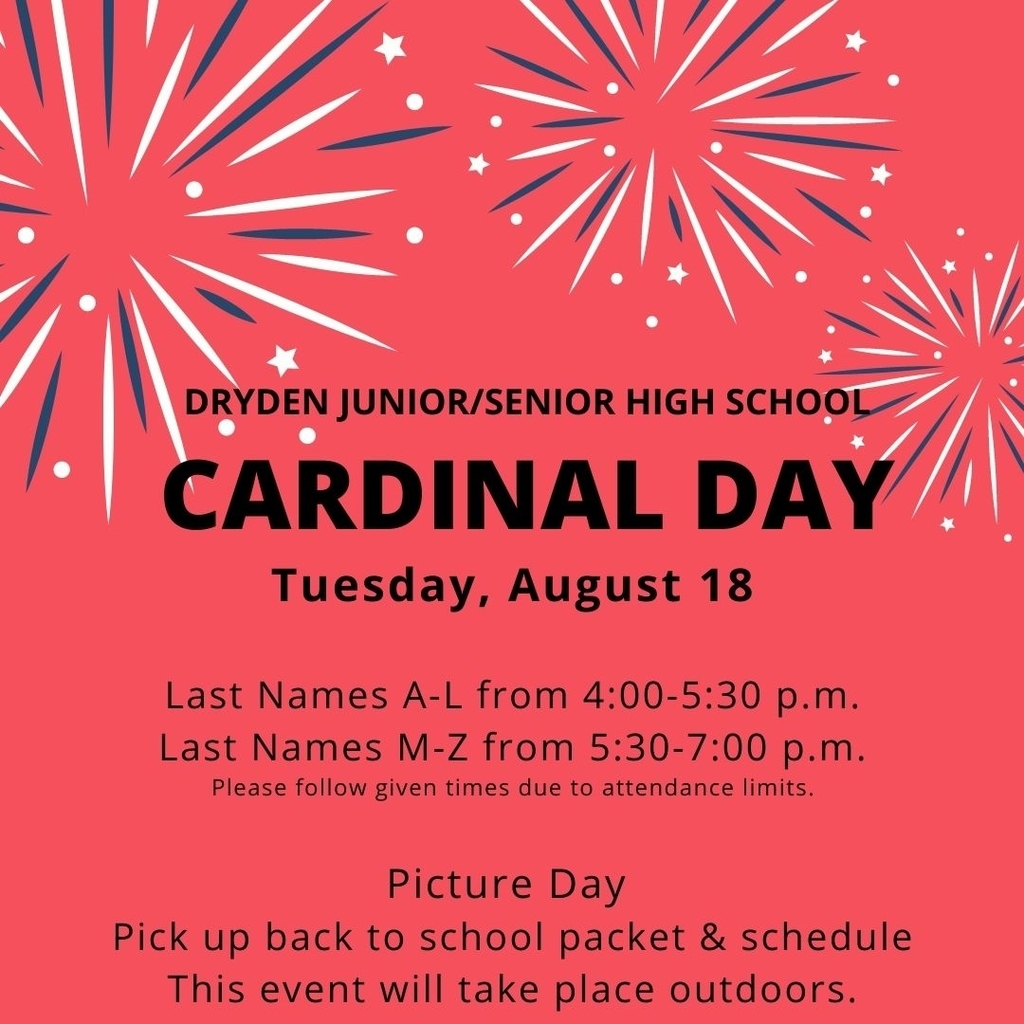 Dryden Early College Academy Now Enrolling for Fall 2020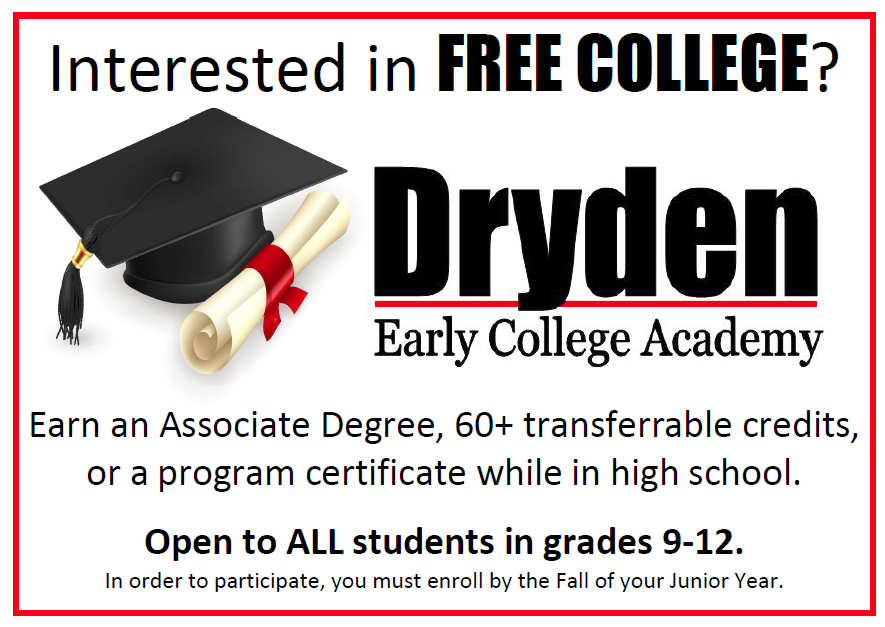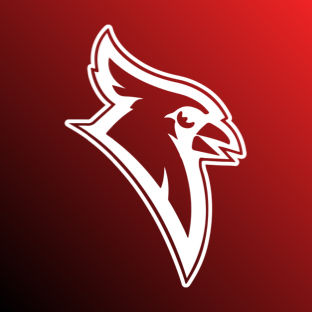 Dryden Elementary hosts online Open House for Kindergarten/Begindergarten on June 2nd.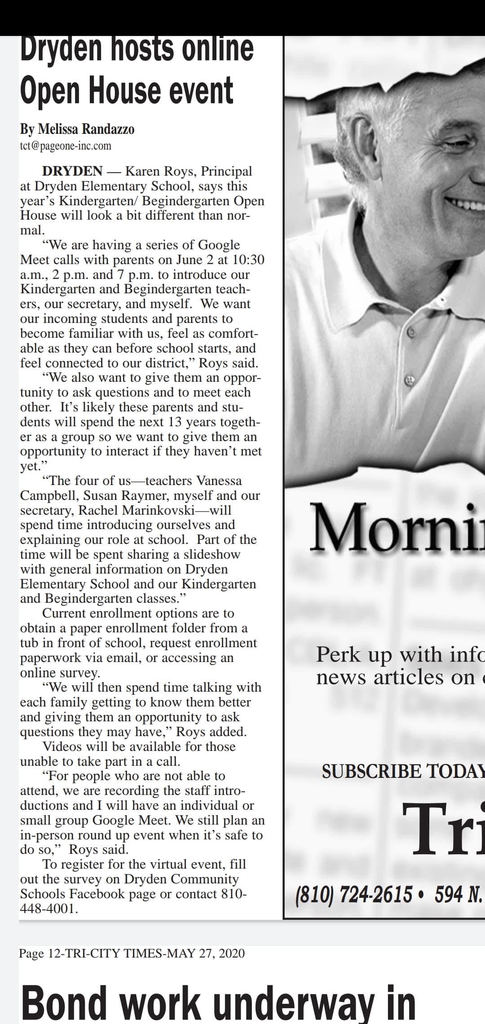 Showing love to our students

In honor of Teacher Appreciation Month, we would like to showcase our amazing educators. Please leave a compliment or happy memory in the comments to let them know how much you appreciate them! ❤️🖤❤️🖤 #proudcardinal #drydenstrong 🍎 Mrs. Logan 📖 Math Teacher 🎓 Western Michigan University BBA Wayne State University MAT 🌟 10 years teaching 🌟 6 years teaching in Dryden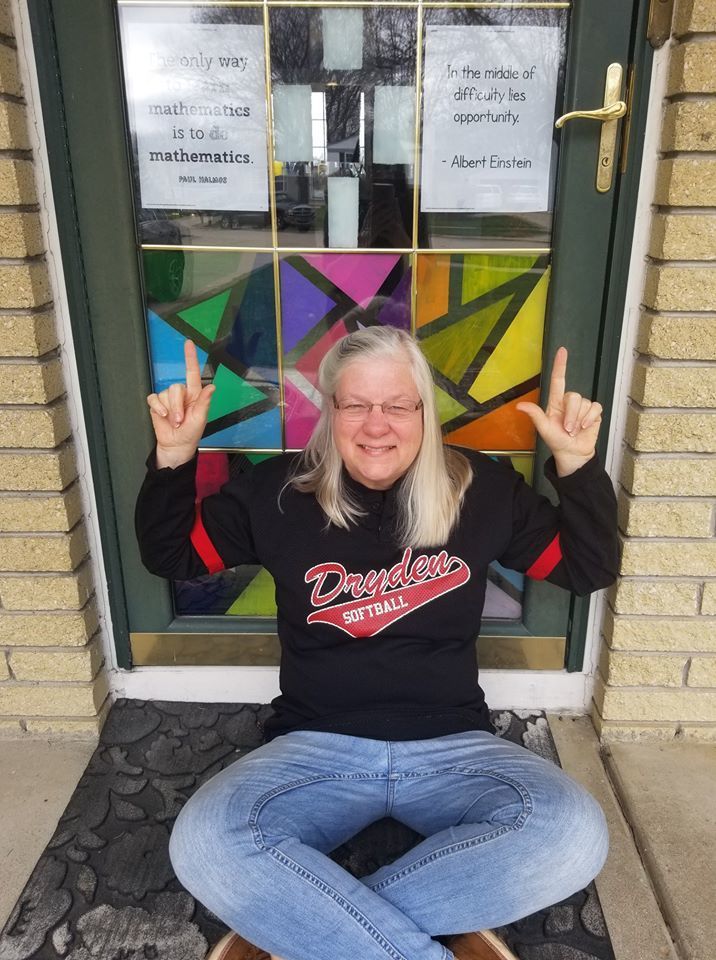 CONGRATULATIONS to our Jr. High Band for a fantastic performance at MSBOA District 3 Band Festival yesterday. In performance, they received the following ratings from the 3 judges- I, II, and II. In sight-reading, they received a I rating! This averages to an overall II rating, or Excellent performance. I am so incredibly proud of their hard work this Festival season, and look forward to seeing what we can accomplish for the rest of the year! 😁🎶🎵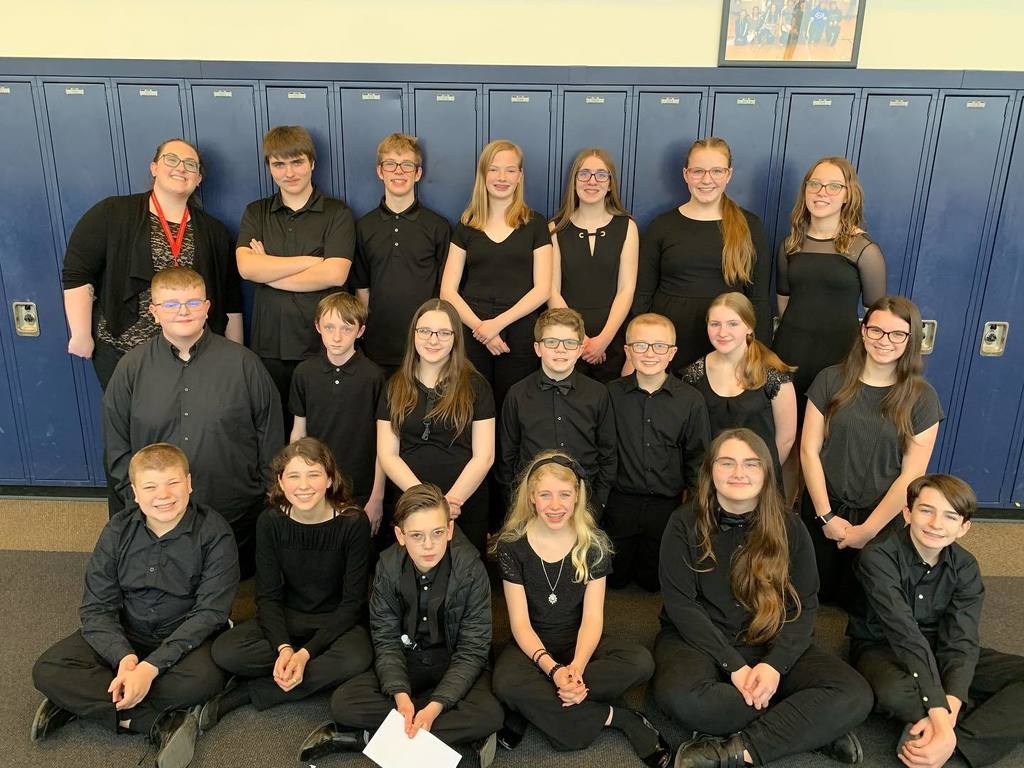 Looks like we've rustled up some readers! Happy March is Reading Month!