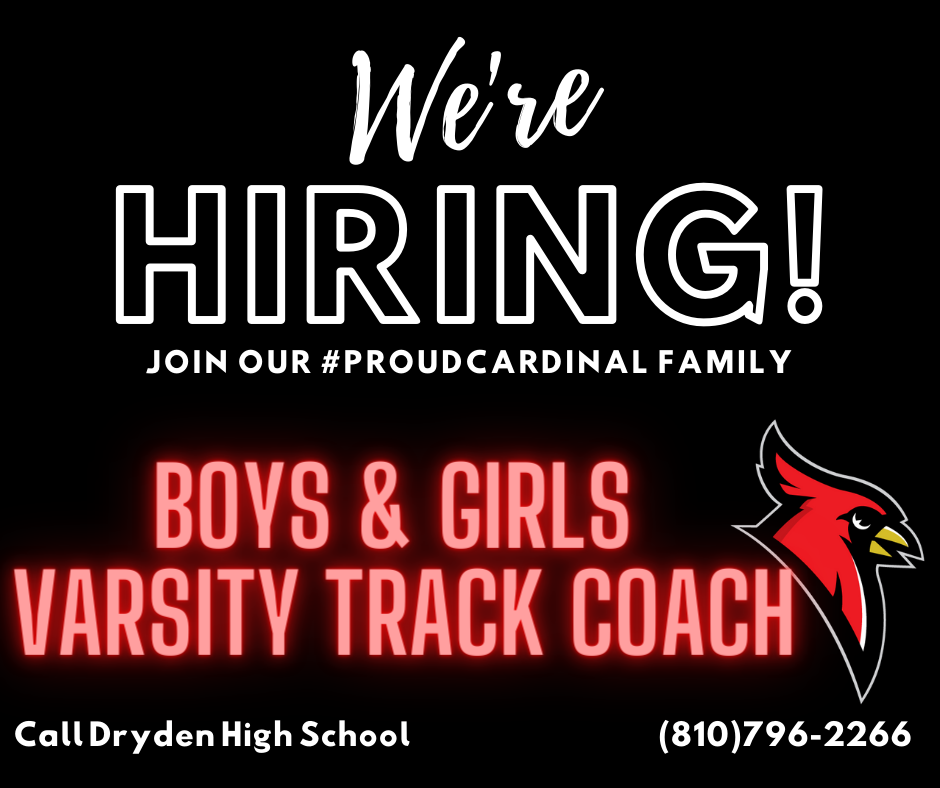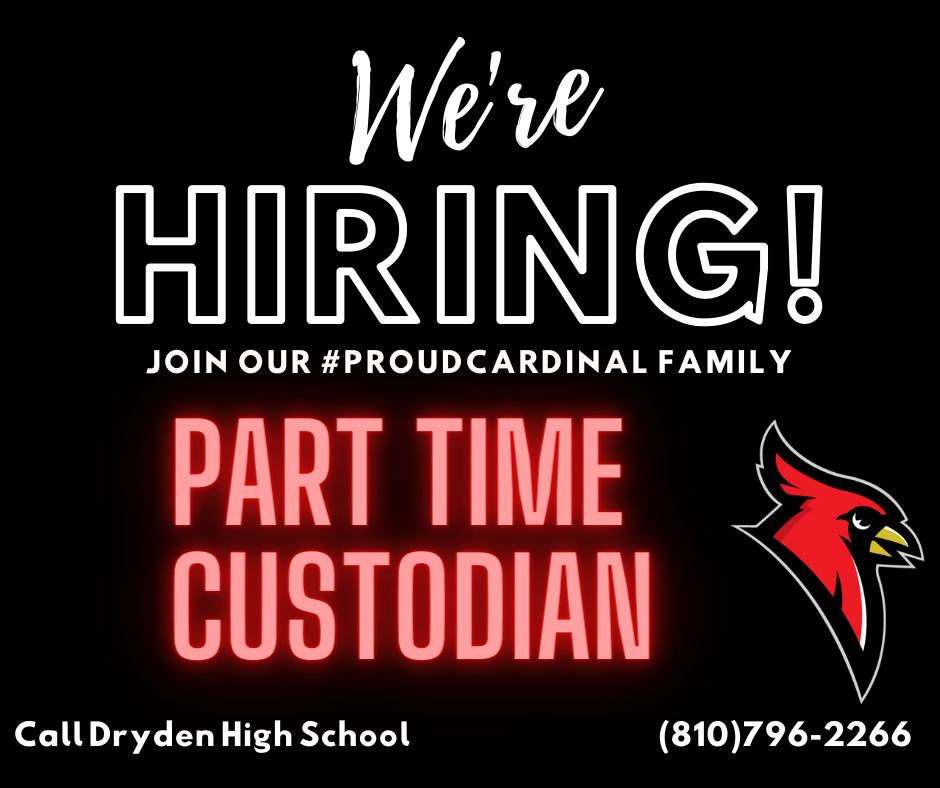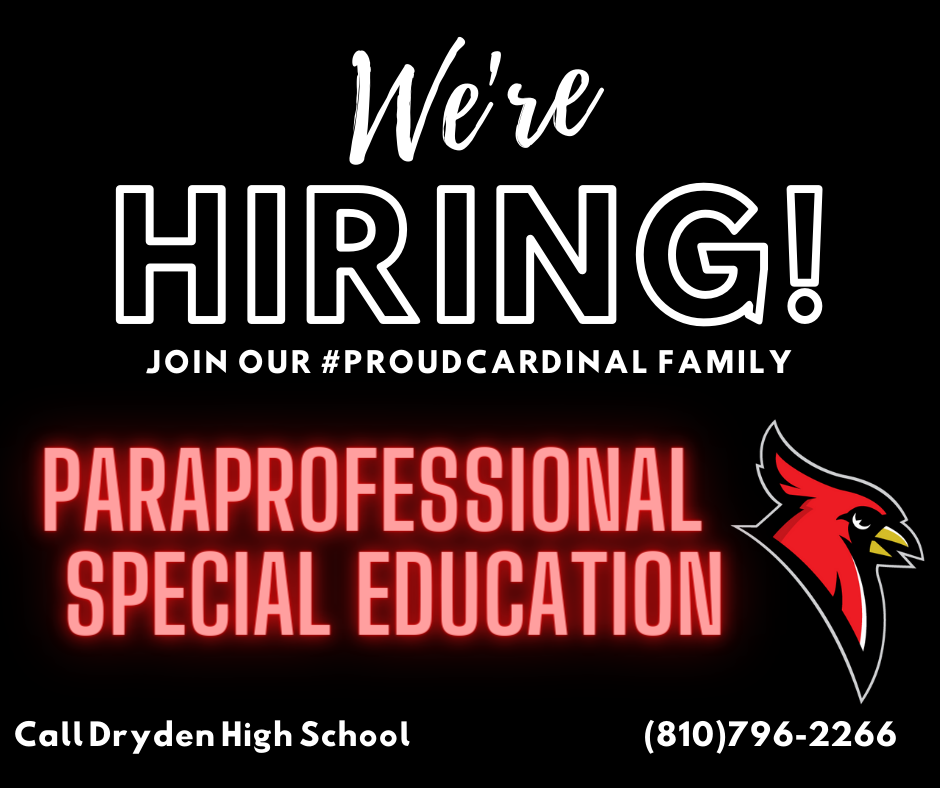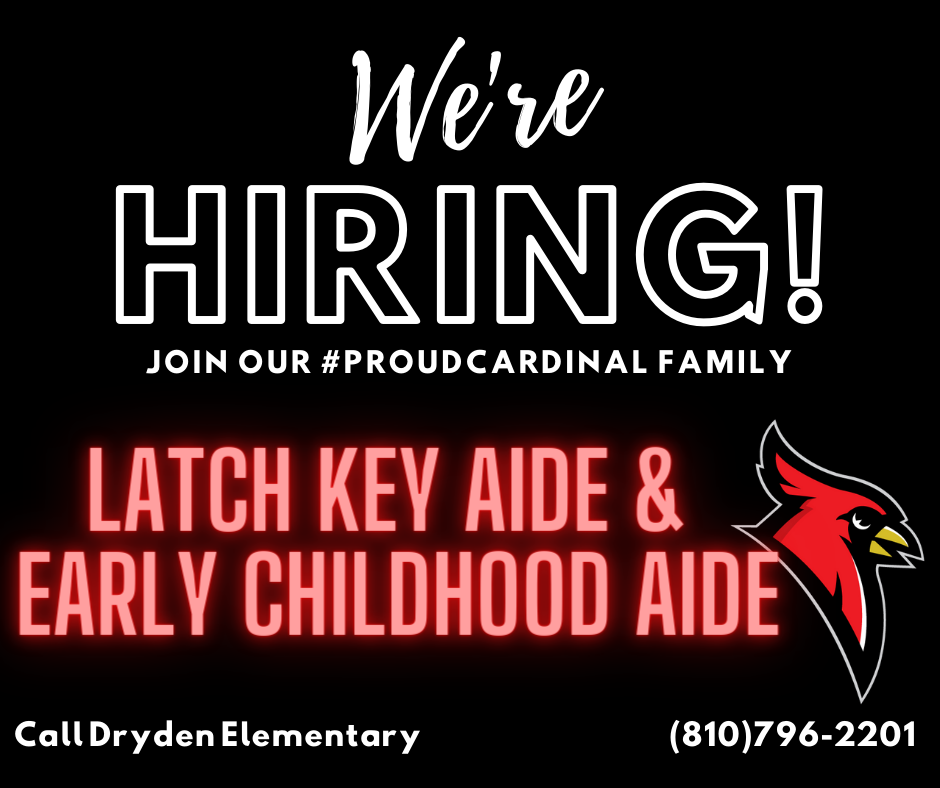 #proudcardinal Junior Varsity Boys Basketball Dryden vs. Genesee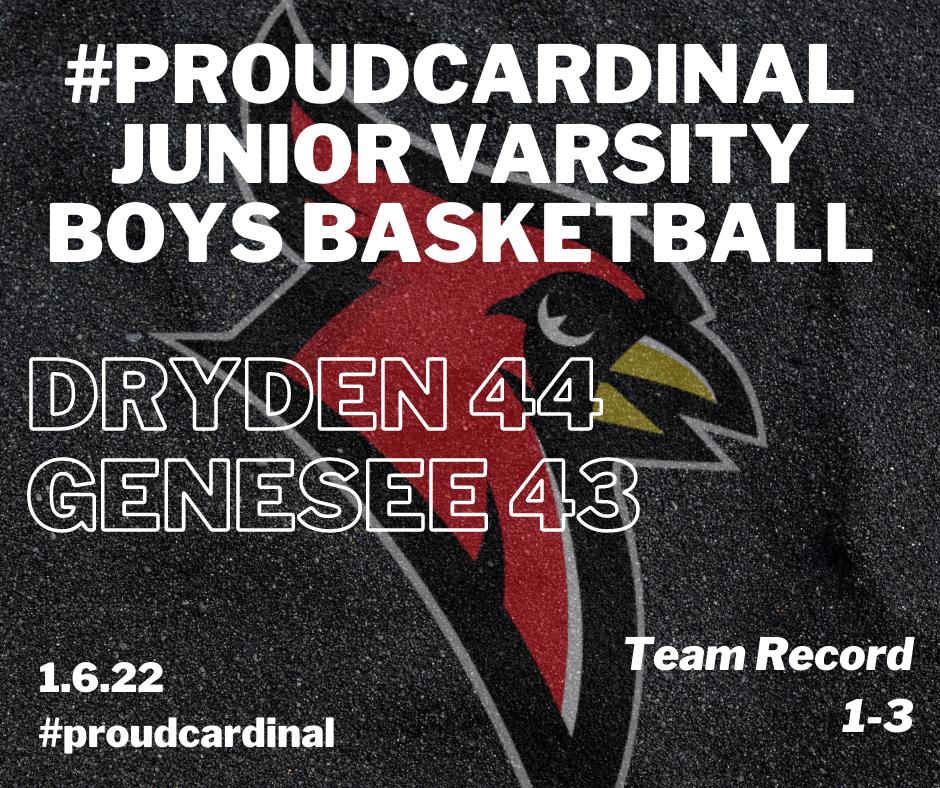 #proudcardinal Varsity Boys Basketball Dryden vs. Genesee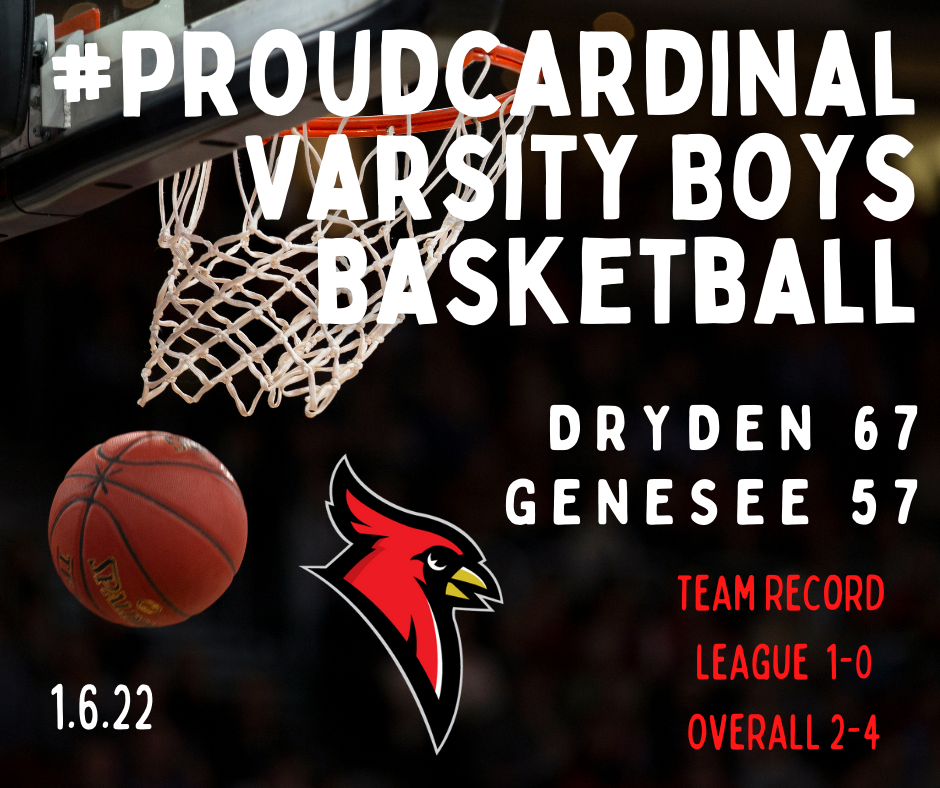 #proudcardinal Varsity Girls Basketball Dryden vs. Genesee
Congratulations to #proudcardinal senior Alaina Penn on her acceptance to Oakland University! @BetterMakeRoom @MICollegeAccess @oaklandu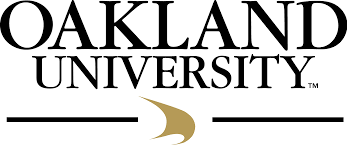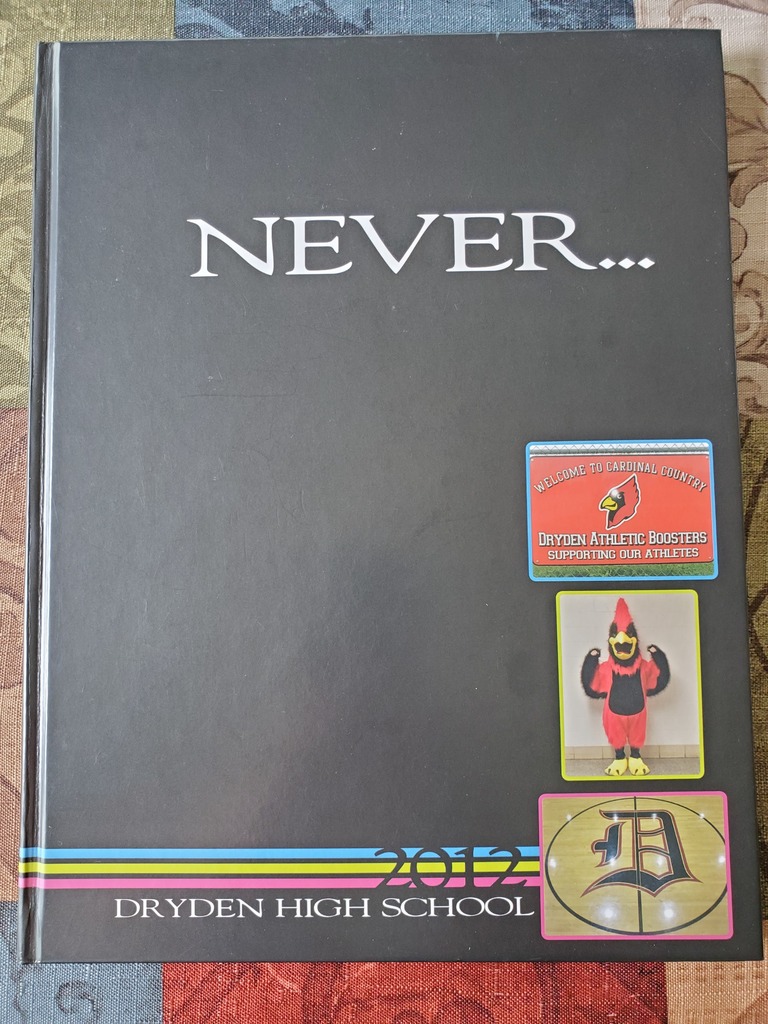 Congratulations to #proudcardinal senior Joanna Livingston on her acceptance to the University of Oregon! @BetterMakeRoom @MICollegeAccess @uoregon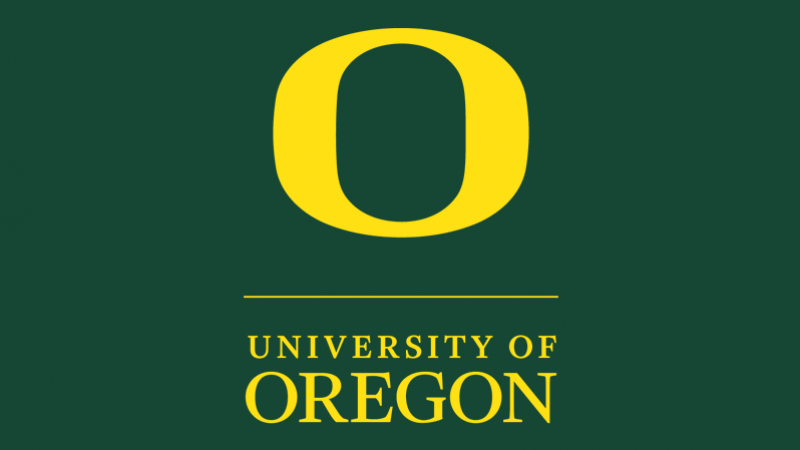 Have you ever wondered how to support your child with their learning at home? Dryden Elementary Parents are invited to attend our first ever Ed Camp on January 26. You can choose between 6 short sessions to attend. Free dinner and childcare for DES students will be provided. Please scan the QR code on the flier to register by 1/21/22.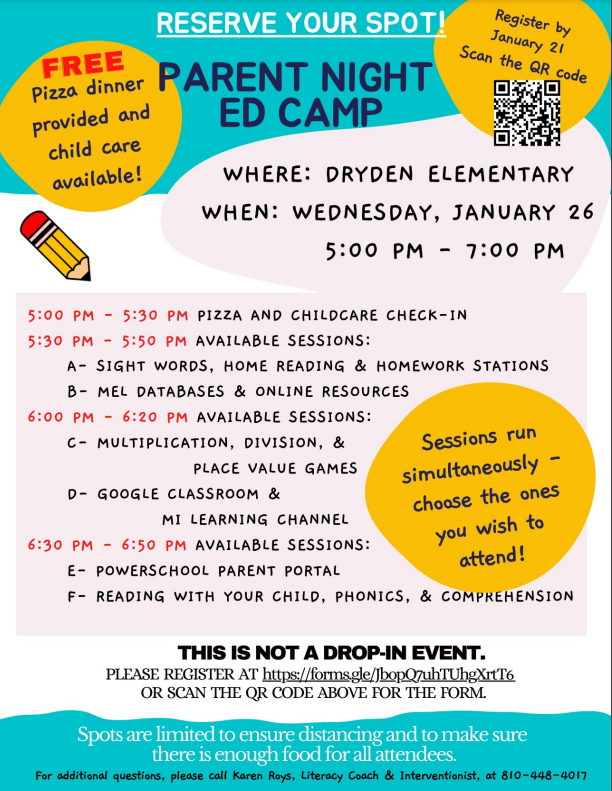 #proudcardinal Varsity Boys Basketball Dryden vs. Brown City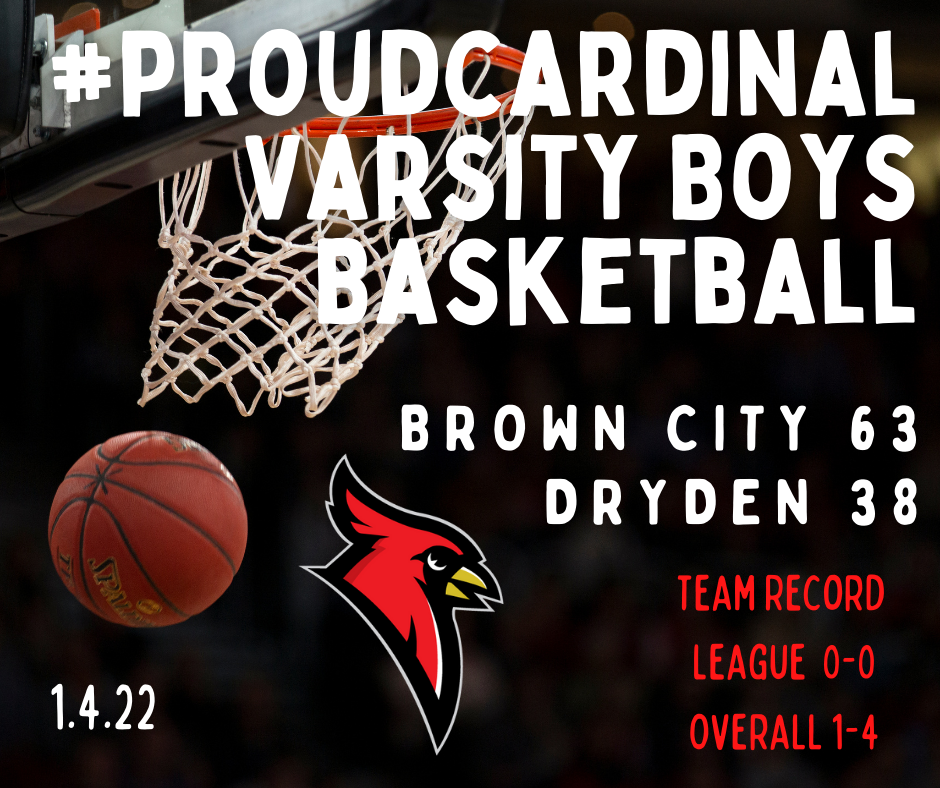 Thank you to the anonymous donors of these books for the elementary library. Our Giving Tree continues to gain ornaments. The last day to participate is January 14.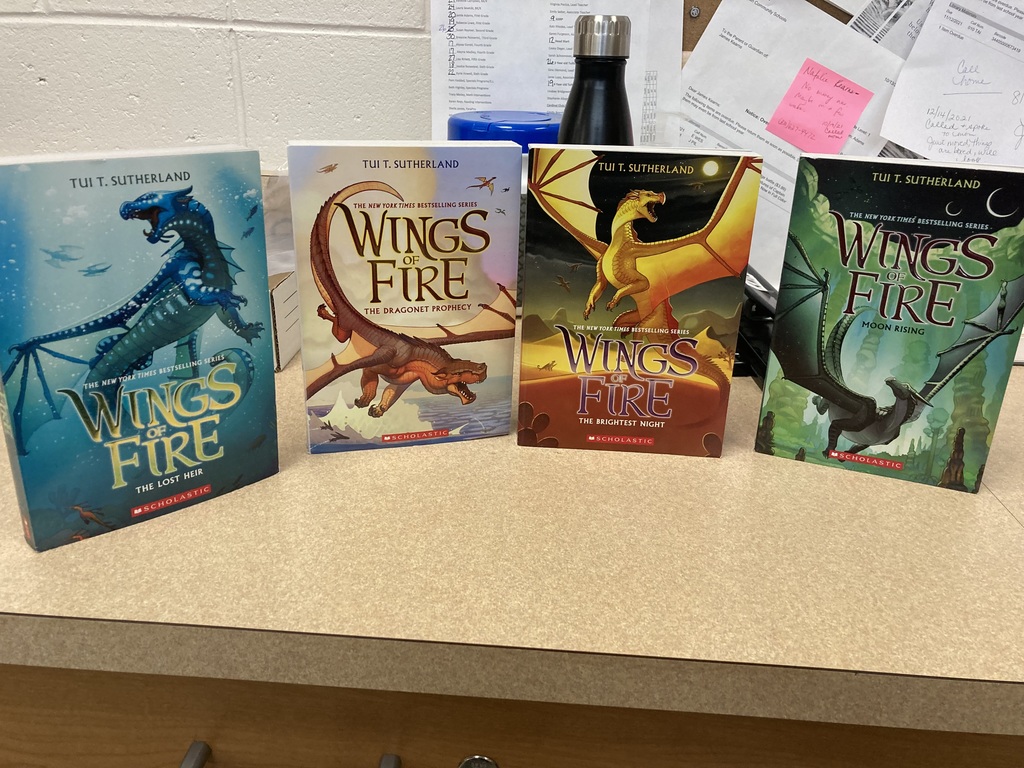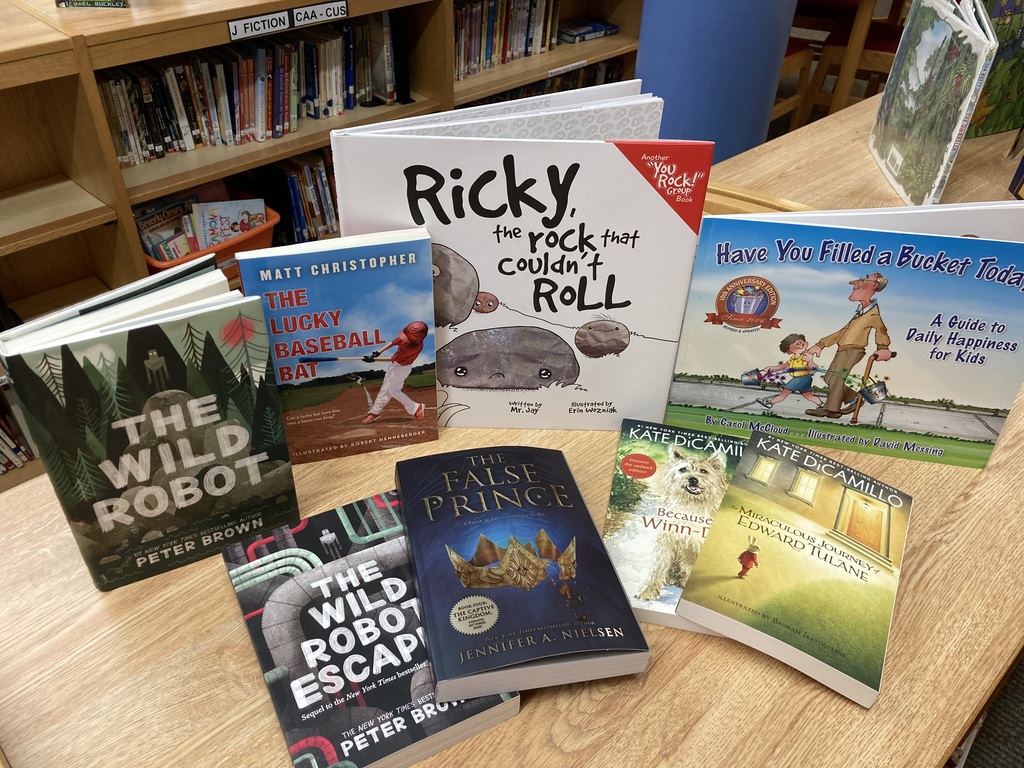 What an exciting return to elementary school today with packages containing new books greeting us! Thank you to the Wright Family for supporting our library Giving Tree by adding ornaments.