EDIT MAIN

2020/2021 Kindergarten/Begindergarten
Preschool Round-up:
Registration, Wednesday March 18th
from 5:00- 7:00 pm
at Dryden Elementary
Please bring the following original documents with you to our office to register your child(ren):
•Original Birth Certificate
•Immunization Record
•Proof of Residency (i.e. driver's license, tax bill, utility bill)
According to Michigan Law, if a child residing in the Dryden District is not five years of age on September 1, 2020 but will be five years of age not later than December 1, 2020, the parent or legal guardian of that child may enroll the child in kindergarten for the 2020-21 school year if the parent or legal guardian notifies the school district in writing that he or she intends to enroll the child in Kindergarten. Completing and signing the registration form for enrollment is sufficient notification.
Dryden Cardinal Early Learning Academy offers flexible scheduling Monday through Friday . Full Day and half day programs are available.
Our school day is 8:35 am- 3:25 pm Monday through Friday.
Bussing is available for children who are 4 or older and live within the district busing limits.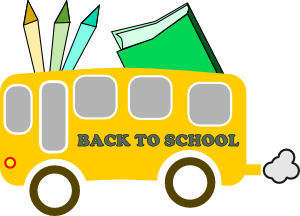 Programs Offered
Infant Care, Toddler Care
3 yr old Preschool
4 Yr old Preschool
4 Yr old GSRP Preschool
* Head Start 3 yr old free Preschool in the Fall
Children do NOT need to be potty trained.
Free Preschool to all Families that qualify!
DHS AVAILABLE

PRESCHOOL CONTENT AREAS
Approaches to Learning
Social and Emotional Development
Physical Development and Health
Language, Literacy and Communication
Mathematics
Creative Arts
Science and Technology
Social Studies
While learning in these content areas it prepares children for later schooling, Creative Curriculum takes the learning process beyond traditional academic subjects by applying methods that promote independence, curiosity, decision making, cooperation, persistence, creativity, and problem solving in young children.Each classroom follows a daily organized routine to help the children learn independence while building confidence. Children regularly attend gym, art, music throughout the week. Our Early Childhood programs follow the Great Start to Quality standards and guidelines set by the Michigan State Board of Education and licensing requirements of the Department of Human and Health Services.
For more information and current information regarding our Early Childhood Programs,
please contact
Mrs. Fuerst , program Administrator
at Dryden Elementary
810-796-2201 ext. 4085
GSRP Programs- Mrs. Pocius ext. 4011
Headstart Programs- Mrs. Norkunis ext. 4019
Email the following staff at
kfuerst@dryden.k12.mi.us
vpocius@dryden.k12.mi.us
NorkunasJ@nemcsa.org
mfinnigan@dryden.k12.mi.us